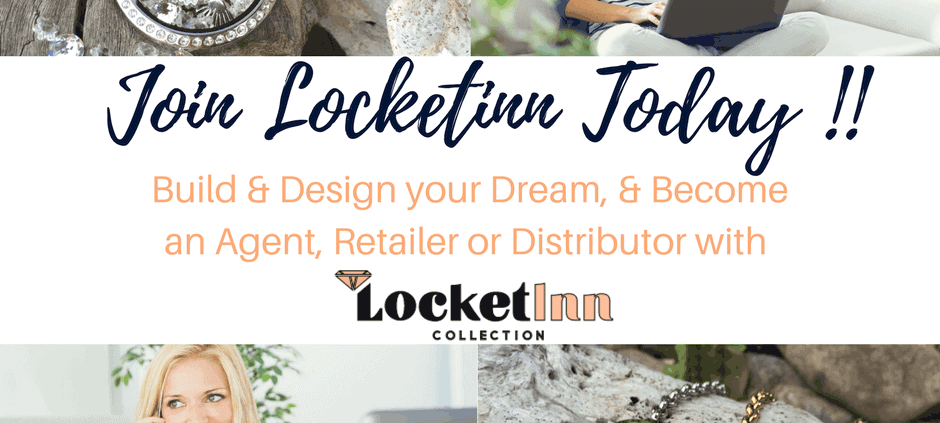 Become a Locketinn Retailer
Becoming a LocketInn Retailer and/or Distributor
Over the years, our team has become overwhelmingly proud of the LocketInn brand and our products. Retail can be a bit of a roller coaster but persistence has prevailed and our lockets are now on trend and more popular than ever! This means we can open up our options and expand, looking for enthusiastic people to join us on this exciting journey.
Whether you're interested in a full-time income or just want to make a bit of extra money to spoil the kids (or yourself!!) becoming a LocketInn retailer or distributor will change your life for the better! Meet new people and listen to their tales of family, love and travel, while surrounded by beautiful products.
ALL ABOUT BECOMING A RETAILER
Becoming a retailer for LocketInn means hosting a range of our products in your store- whether it's a jewellery store, pharmacy, news agency, cosmetics shop or something else, we are more than happy to see our products exposed to new and exciting environments! You choose which of our products you wish to sell, whether it's a few select lockets or the whole range! You have the control.
ALL ABOUT BECOMING A DISTRIBUTOR
Have some fun, earning a little extra a month or create a life changing career. Becoming a distributor for LocketInn means selling our products at your own pace in your own time. Get involved at your favourite local events, setting up a stand at marketplaces, festivals, school events and so many more. And the best news is, YOU get selling rights in that particular region- meaning you don't have to worry about any pesky competition moving in on your territory!
LocketInn does not encourage high pressure selling. Our top priority as a company is to ensure all retailers, distributors and of course our customers are happy and thriving.
Good LocketInn Retail & Event Designers are busy, and their customers are for life. Our company is growing fast and we'd love you to join!
Call now 0402 324276 or email us [email protected]
https://locketinn.com.au/wp-content/uploads/2017/08/Become-a-Retailer-Blog-Photo.png
788
940
Leanne Aldridge
http://locketinn.com.au/wp-content/uploads/2021/07/locketinn_collections_logo3.png
Leanne Aldridge
2017-08-28 15:02:22
2019-02-26 16:19:01
Become a Locketinn Retailer